Trading Horses On Betfair and Elsewhere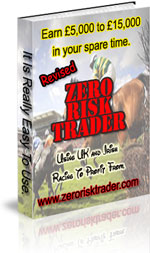 Zero Risk Trader.
When we released this method, in 2011 it was the first of its kind.
Many have tried to copy it and failed.
Plus now with the powerful software is really is a breeze to use.
Suits UK and Irish residents only.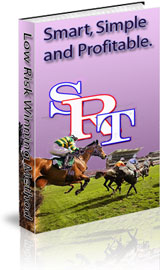 SRT (Smart Racing Trader) it a very effective way to make good income, from a relatively small bank, and low risk.

Low bank?

Yes from £500.00 you should beable to make £200 to £300 a week. Now that would make a difference to you?

If so read on.

Yes as the name suggests it is Trading on race horses, racing in the UK.
All By The Book 2 (the original risk free Method)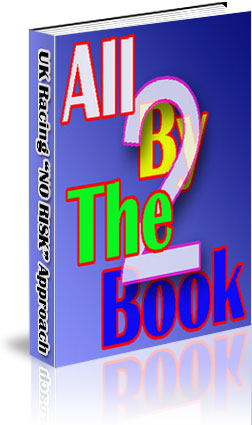 All By The Book
Now Includes Software offer, that makes it very QUICK & EASY

"A Sure Fire Method That Takes Advantage
Of The Bookies Competing For Business.
They Left Door's Jammed Open And I've
Mastered What Can Only Be Described As
A Guaranteed Loophole That They Cannot Fix!"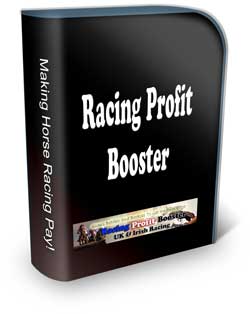 How easy is it to use?
Step 1. Turn the computer on. (Will not work on Apple products.)

Step 2. Grab a coffee. (Give time for the computer to load.)

Step 3. Open Racing Profit Booster, and set the settings you want (30 seconds done.)

Step 4. Watch the results the software gives you, open your Betfair account.

Step 5. Open your bookie accounts, and start making profitable trades.

Step 6. 

Software updates every 60 seconds, and new trades will appear.

 NEW!!!

Step 7. Have a break, you need to get another coffee and food.. yes it can become addictive.

Step 8. Find time to spend the profits.
We are sure you can do that, easy uncomplicated, profitable.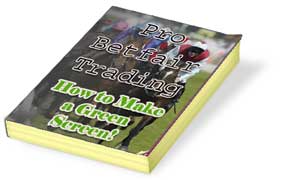 If you have spent any time on Betfair, or you have done any horse betting, you may have heard the term, "Greening Up," or "a Green screen". Basically what it means is that you will make a set profit regardless of the outcome of the race. This is like Racing Heaven. People that do this constantly are called Betfair Pro Traders. They are able to spot the best opportunities -- that is, where this is most likely to happen -- and then take concise action. The results of this process is a known as a GREEN SCREEN, and this obviously equals Massive Profits!

Wouldn't YOU like to do this?