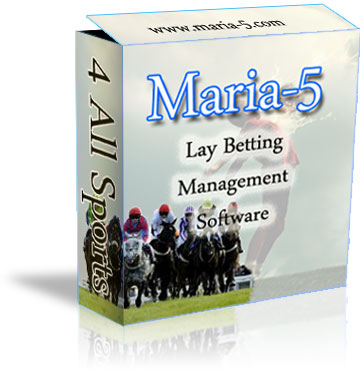 Maria-5 Software
This is a software that will greatly help you win at laying. 
Turn Laying into an income producing activity
Management is critical in laying and this software is a vital piece of the puzzle..
Place Lay Formula (UK racing)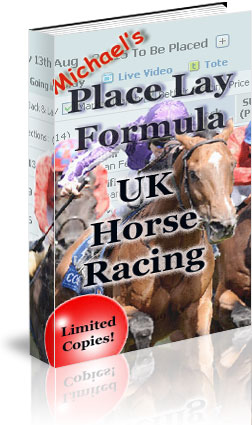 What Place Lay Formula is NOT:


Arbitrage Betting -- NO

In Play Laying -- NO

Loss Chasing, Staking -- NO

Requires form and extra purchases -- NO

Trading, lay and back betting -- NO

Requires you to be a rocket scientist -- NO

Requires hours of sitting in front of the computer -- NO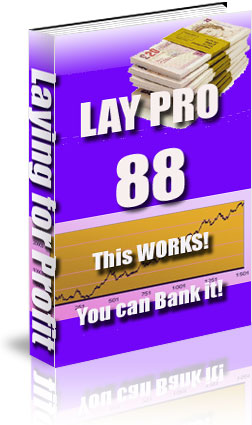 Lay Pro 88
This is a laying method (laying horses to LOSE.)
Fact: 88% strike rate over 2 1/2 years!
 We hear a lot about pro punters, fulltime gamblers.
They are not mythical they do exist.
These are people who have the freedom to do as they please no boss, very little time restraints.
If you take on this system you will see by the results the owner of this system doesnt always start at a set time. But one thing you will notice is that he wins month in and month out!