Greyhounds, Backing and or Laying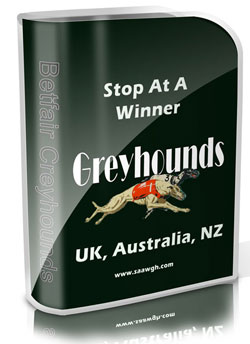 Greyhound SAW Software.
We are only offering this software a year and half ago, limited it to 50 copies and sold out in a few weeks.
The software works same as the horse version, except this one covers the Betfair Greyhound meetings
UK, Australia and New Zealand (plus other from time to time).
We have limited the copies to 10.
Because a lot of the greyhound races have poor liquidly.
This upgraded deluxe software does Win Market, Place Market and you can Dutch bet also
This video shows SAW for horses however the same princple is for the greyhounds.
Australian Greyhound Rater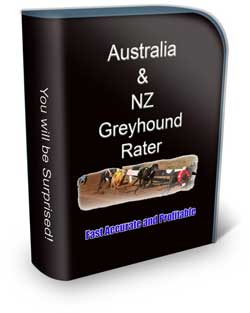 Rates Australia and NZ Races.
This software rates all greyhound races in Australia and NZ.
The last 5 starts of the dogs.
Plus you get a bonus results collecting software also.
Great Tool.
Greyhound Laypro (UK racing)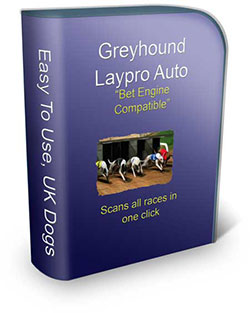 Greyhound Lay Pro (Bet Engine Compatible)
This software scans the UK races, and rates the dogs, to find the weakest.
Working in with Bet Engine.
Great fast software.