Laying Football Systems and Software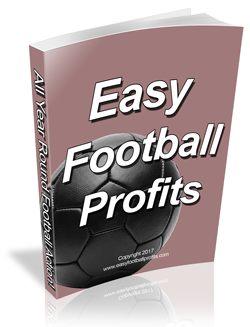 Easy Football Profits.
This method shows you how to Rate a Match.
This has 5 methods to bet (Lay) football.
Not only do you learn how, we supply 2 months access to the members area, which each day you get the matches that qualify for the day.
This is a power strategy.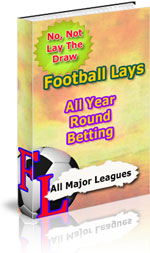 Well "Football Lays", tackles this issue, by being able to be used on the bigger off season leagues, like Brazil, Finland, Sweden and Norway.

So there you have it an all year round system.

This method is very simple to use, and uses exchanges only (Lay Bets) and keeps the liability low.

It has a staking amount to bet each game, and a rule on the price.

It is really a Bet Football system by numbers, it is so easy to follow.

And all the information you need is totally free.

There is no inplay betting, everything can be done days before the games are played.

All you need is a Betfair or exchange account where you can place Lay Bets (bet against an outcome happening)
The European season is getting into the settling stage now where teams are bedding in the players and the competitions are taking shape, and the time is now cherry ripe, to start the Football Lays strategy now.