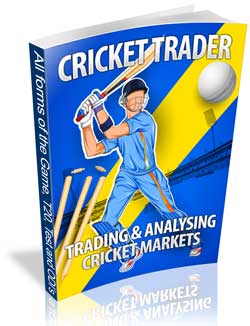 Cricket Trader
Whether it is test, T20, ODI or woman's cricket Tony tell you how to bet them all.
Millions are traded daily in cricket, especially T20 very explosive.
This is a great insight to pitch conditions, countries all add to the excitement of cricket betting and trading.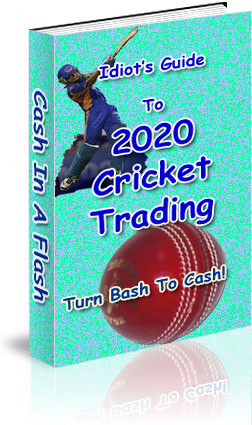 2020 Cricket Trading
Is there any other sort of Cricket to Trade?
Certainly not with the volatility, and opportunities.
Now this so called new form is played all around the world.
You need to be a trader to make it work.
Super Sports Bot (includes cricket)
Super Sports Bot
And now, we bring a software for 15 top sports, this one Super Sports Bot.
These softwares bet without your interference, all you need to do is input the settings you want and away it goes.
The bot uses Betfair API, so you need a betfair account in order to run the bot.